About Dr. Garth Vaz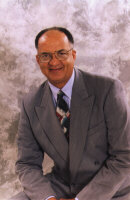 Dr. Garth Vaz, M.D. is a family practice physician at Sievers Medical Clinic in Gonzales, Texas. His personal experience with Dyslexia along with his experience diagnosing and dealing with Dyslexia and Learning Disorders have inspired him to help others dealing with similar struggles. In an effort to fulfill this goal Dr. Vaz has created this web site. He also lectures around the nation sharing his experience.
Garth Vaz was born in a small village of Westmoreland, Jamaica. There at a young age he began his pursuit to become a physician. He struggled with school and a difficult family situation, dropping out of school repeatedly. In 1967 he immigrated to the US. While working and living in Brooklyn, New York, he continued his pursuit to become a physician. At the age of 22, while in the Army, he passed the GED Test.
He continued his education in Florida, earning the prerequisite credits for medical school. He was finally admitted to the University of Florida College of Medicine in 1983, at the age of 36. Throughout his medical school experience he struggled to demonstrate his knowledge and ability to a skeptical university staff. After 6 long, hard years, Dr. Garth Vaz, M.D. received his diploma. In 1990 he received his license.
Since graduating, Dr. Vaz has worked at a medical clinic in Florida, and now at Sievers Medical Clinic in Texas. He lectures around the nation about Dyslexia and its diagnosis. You may view Dr. Vaz's Curriculum Vitae. If you wish to print his Curriculum Vitae you may want to download it in Microsoft Word format. If you are interested in having Dr. Vaz lecture somewhere near you, or would be interested in receiving other information, please fill out the contact form.
If you are interested in learning more about Dr. Vaz's struggles to get an education, his brother, also a dyslexic, has written a biographical book named "The Doctor He Begged To Be."
Home | Dyslexia Booklet | Dyslexia and LD | Books | Resources | Dr. Vaz | Contact
This site was created by Morgan Internet Design